Real estate agents can offer important services for connecting property sellers and buyers and getting them to the point of an executed contract. However, some situations don't necessitate those services. Sometimes buyers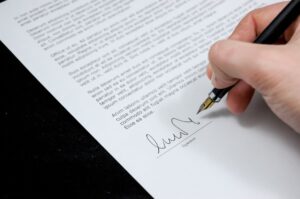 and sellers find each other and are ready to proceed with a sale.
Our firm will help you go from the basic understanding of the parties to a completed sale. In doing so, we will provide:
Written property sale contract.
Legally-required property disclosures.
Property transfer deed.
Assistance in engaging title company (when needed).
Closing document review.
Explanations and guidance of all steps in the sale process.
Our services provide you with everything you need for a fast, safe, and legal transaction, at a fraction of the cost of a real estate agent.
Contact us today to get your property sale questions answered and start designing your sale or purchase.