Losing a loved one is one of the most difficult experiences we face in life. When it happens, there are important issues that deserve our attention. Grieving, emotions, and changes to your life need to be your focus.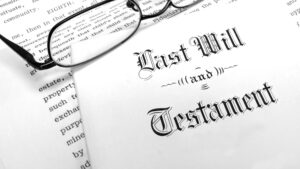 At the same time, there are practical issues that need handled. Your loved one has left an estate – assets and debts are in his or her name and need handled. Ownership and privacy laws leave you unable to transact business in their name.
Estate administration is the general term for the process of getting authority over the deceased's material estate and administering it according to their intentions and Ohio law. This process generally breaks down into three basic steps:
Opening the administration and obtaining legal authority as executor, administrator, trustee, etc.
Collecting and inventorying the assets of the estate.
Paying debts, distributing inheritance, and accounting for what has happened during the administration.
This process can come in many forms. It does not always have to be through a court probate process. It might involve court filings, a private trust administration, miscellaneous administration documents, or just short visits to a bank or two.
We begin with a review of the decedent's assets. By briefly reviewing the ownership of each asset (deeds, account statements, etc.), we can advise you on what is needed to administer each asset. Once we have answered those questions, we can determine whether you will need a lawyer to accomplish the transfers and devise a plan to carry them out.
Our firm has handled estate administrations from one modest asset to many assets worth several million dollars. Through all of those matters, we have developed systems and procedures that make the administration process organized, efficient, and fast. More importantly, our staff has years of experience handling these issues and a desire to help you. We care for our clients and want to help you through this time.
Contact us today to schedule a meeting, call, or video conference to start getting answers as to how your loved one's estate should be handled and what the timeline is expected to be.