Our first priority is to provide you the highest quality of legal services possible. We do everything we can to get you the best outcome possible. However, there is no reason for the process of providing those services to be inconvenient to you. The historic model of requiring clients to miss substantial amounts of work to repeatedly meet with their attorney is antiquated and unnecessarily burdensome.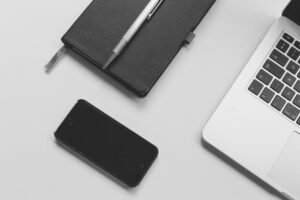 We provide legal services where you are. This means offering telephone conferences, video conferences, transmission of documents and records electronically, and on-site meetings at some of our clients' homes or offices, in addition to our two convenient offices. Want to create a last will and testament from the comfort of your couch? Need an attorney that helps your business while you are at your business? Like to have family members connected so they can help you make decisions for your plan? We recognize these needs and we are here to meet them.
Understand that this is not just a willingness to use these tools. More importantly, it is the product of experiences and systems that our firm has designed that provide seamless services through any method you prefer. It is also our culture that wants to put you first and our team that has the flexibility to make things work for you.
When you contact us to schedule your first appointment, just let us know how/where you want to meet and we will do whatever we can to make it work. Never be afraid to tell us how we can better serve you.