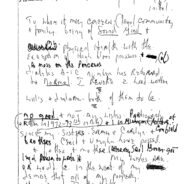 When Aretha Franklin died late in the summer of 2018, many in the estate planning community were disappointed and surprised to learn that she did not have any estate plan in place. Forget the trusts, partnerships, and other entities that sometimes provide better planning and protection to the wealthy – she didn't even have a last will and testament. With an estate estimated to be $17 million, Franklin appeared to have never done any planning to protect and distribute her assets at death.
Once the initial disbelief wore off, people were comforted to know that Michigan statutes would evenly distribute her estate to her four sons. She had lost some of the protections that planning offered and the administration would be more cumbersome and expensive without a will or trust, but at least it would work out fairly for the family, right? Well…
A year after her death, the situation went from sad to strange. After starting with no last will and testament, the family submitted three handwritten documents found in Franklin's home that claim to be last wills and testaments (or other statements of intent). At least one was found under a couch cushion. These documents do not call for an equal distribution of the estate among her boys. Depending on which instrument you choose, there can be significant differences in inheritance between them.
Five moths after the handwritten documents were found, and seventeen months after her death, Aretha's estate administration is mired in probate litigation with no end in sight. A hearing yesterday considered a number of competing motions and resulted in another hearing being scheduled for next month. The administrator of the estate has resigned due to the fighting between herself and the sons. Teams of lawyers are preparing for depositions where the brothers will be questioned about their mother, her competence, their relationships, and a host of other personal topics that are now destined for the public record. This could drag on for years and has likely already resulted in permanent fractures in the family. All because Ms. Franklin didn't take the time and effort to get a last will and testament that costs less than a lot of families' monthly cable bill.
You may not have a $17 million estate, but the issues you face in your planning are still the same. Ensuring you have a valid legal instrument that is enforceable and clearly states your intentions is important for everyone. It will provide for a more efficient and less expensive administration. It will not leave an opportunity for lawyers and judges to argue over what they believed you intended. Most importantly, it will allow you the comfort of knowing that the issue is done and that your family will know exactly what you wanted.
If you don't have a last will and testament, trust, or other planning tool for the eventual distribution of your estate, get started now. Put a plan in place to ensure nothing like this happens to your estate and family. Our firm offers free estate planning consultations, flat fee pricing for many estate planning tools, and meetings by phone, video conference, or at one of our two convenient office locations. Send an email or make a telephone call and you could have your new plan in place in 2-3 weeks.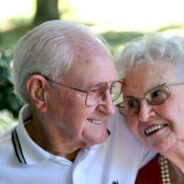 No one wants to see their loved one have to move into a nursing home. But the feelings and concerns are even more difficult when it is your spouse. The obvious emotions come from no longer having the person who is so special to you in your home. But people who are not experiencing it often lose sight of another issue that troubles the one who remains home: how will this impact my ability to stay home?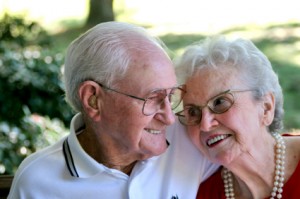 We have had a number of clients come to our office concerned that they would watch everything they earned and saved be spent on their husband's or wife's care. With the average cost of a nursing home in Ohio being around $6,500.00, they fear they could be forced to sell their home and end up destitute in order to take care of their spouse. And many are ready to do it out of an incredible sense of love and duty.
Fortunately, this doesn't have to happen. What many people don't know is that the Medicaid rules, when understood, can allow us to protect substantial portions of a couple's estate for the well spouse.
Most spouses who come to our firm end up qualifying their husband or wife for full nursing home coverage through Medicaid in a very short period of time and with the spouse that is home keeping most, or even all, of their assets.
But it is important to know that Medicaid will not do this for you automatically. We have seen too many clients reach a point of desperation after spending enormous sums of money and come to us to see if there will be an end. While we are able to stop the financial bleeding and get them on the right track, we usually find that they could have saved substantial sums of money by coming to us first.
The Medicaid system punishes those who do not understand it. If you know the rules (or have an attorney who does) you are at a significant advantage. That usually results in you protecting more of what you have worked so hard to earn.
If you or a loved one are preparing for a possible move to a nursing home or if someone has already made the move you owe it to yourself to contact us and come in to hear your options and get your questions answered.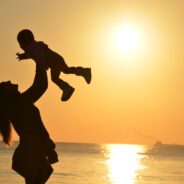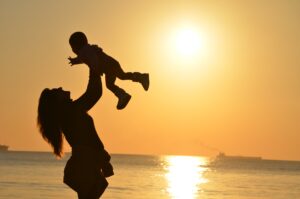 Picture a client coming to our office to create a last will and testament. Picture them coming in, sitting down with one of our attorneys, and having a discussion about planning for their death and potential incapacity. How old is the person you are imagining?
If you are like most people, you are thinking of a retired person with gray hair and grandchildren. That is who most people think "needs" a plan, and that is who we see most often. But sometimes a client comes in that defies the stereotype. Sometimes the clients are a young couple with small kids crawling on their laps, coloring on our conference room table, and having a snack while we discuss planning for half an hour or so.
These clients often start with comments about how they don't have much yet and how debts would eat up much of what they own if they died in the near future. I try to remind them that the value of their estate is only a small part of the reason for planning and their current phase of life makes planning more important, not less.
When we discuss their family, goals, concerns, and questions, we almost always find that their greatest concern is the care of their children. They usually have a small number of people in their lives who they would trust to raise their children and oversee their inheritance and they want to do whatever they can to avoid a situation where their kids are in the middle of a legal fight.
A last will and testament allows a parent to express their intentions as to who should serve as guardian for their children in they event they are still minors when the parent dies. It can also allow the appointment of a trusted person to oversee the children's inheritance and designate the age at which the child will receive it outright.
If it is so powerful and important, why don't more people do this planning at an early age? For many, the process of engaging a lawyer and creating these tools is full of too many questions. They fear a difficult process with high legal fees and confusing documents. Good planning should not involve any of these. Here is what our average client faces when creating a last will and testament with our firm:
2 appointments separated by 7 to 14 days. The first is to answer all of your questions and plan your will. The second is to review it and sign it.
Convenient scheduling. In addition to our two office locations, we offer telephone and video conference appointments. Some of our clients consult with one of our attorneys from the comfort of their own home and then sign their documents that are mailed to them with step-by-step instructions.
Understandable legal documents. We review your documents with you to make sure you understand them and answer any questions.
Reasonable fees. The average last will and testament we draft costs an individual less than $125.00. Our clients leave our offices with piece of mind, knowing that their children will be properly cared for by trusted people, and it costs less than a nice evening out.
We have had the unfortunate experience of sitting in a courtroom watching well-meaning family members fight over who will raise the children of a relative who has passed away and control their inheritance. Don't leave your family to figure out what you would have wanted and who you would have chosen. Put your intentions in writing. Contact us now to schedule a free estate planning consultation and get all of your questions answered.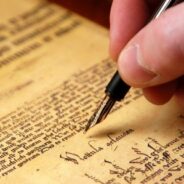 Have you ever looked at the property transfer records in your local newspaper? If so, you have probably come across a transfer of from a husband and wife to themselves. Many people wonder why a couple would go through the process of transferring property to themselves, mistakenly thinking they are somehow "buying property from themselves."
  What they are usually doing is making a new deed that will operate differently at death. Ohio law allows for a couple of different types of joint ownership. Traditional "joint tenancy" has each spouse owning half of the property. When one spouse passes away the other has to take the deceased spouse's half of the property through probate to transfer it to the surviving spouse. That transfer tends to be more time consuming and more expensive than anyone would like.
  Ohio allows an alternative to this design. By changing to a "joint tenancy with rights of survivorship" deed, the couple is creating a much easier process upon the death of the first spouse. When that spouse passes away the probate court is not needed. Instead, the surviving spouse simply files a one-page affidavit and a death certificate with the county administrative offices. The surviving spouse then owns the property.
A survivorship deed is a very simple way to protect a surviving spouse and ensure that their home does not become the cause of unnecessary costs and delays. While survivorship deeds have become the norm in recent years we still see a lot of couples with the old style of deed. If you would like to have your deed reviewed, contact our office for a free estate planning consultation.