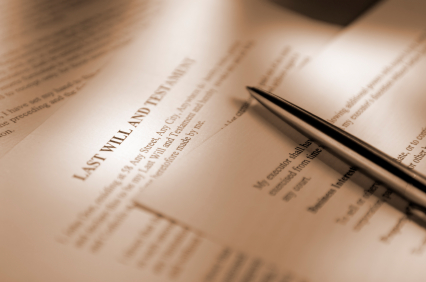 "I've been needing to do this for 10 years." "That was so easy!"
"I've been needing to do this for 10 years." "That was so easy!"
Those are two recent comments we received from estate planning clients. Everyone knows they need a last will and testament, powers of attorney, trust, living will, or other tools to plan their estate and protect themselves and their loved ones. Unfortunately, too many people put it off. Procrastination, confusion, questions about costs, and other issues get in the way and cause people to wait years to complete their planning. Unfortunately, some wait too long and never put a plan in place.
Our firm has worked to design a planning process that helps clients to overcome these obstacles and create their plans quickly, efficiently, and inexpensively. Most of our clients' experiences look something like this:
A free consultation to plan your estate that is usually within 7-10 days of your first call to our office.
That consultation is usually done in less than an hour.
A clear list of fees for each estate planning instrument (no hourly billing for estate planning). You will have the ability to get pricing at your free consultation before ever selecting and committing to any plan.
A follow-up appointment within a week or two to review and execute your documents.
[Note: Trust-based estate plans often necessitate an additional planning meeting. Medicaid planning for asset protection from nursing homes has a different process and fee structure.]
Don't want to come to an office? We are also happy to carry out this process by virtual meeting. We have clients who never set foot in one of our offices. You are welcome to hold your meetings with us by video or telephone conference, have your documents sent to you digitally for review and printed copies for signing (with clear instructions for signing), and pay your invoice online. You have the ability to get your entire estate plan finished from the comfort of your own home (or wherever you can find the closest notary public and witnesses).
We believe that every person should have an estate plan. We have taken away the barriers that keep many people from getting it done. We encourage you to contact us and take advantage of this process that is designed around your needs.